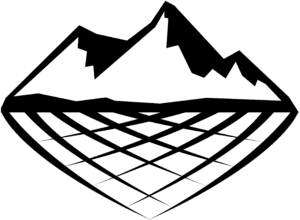 Custom Golf Netting
in Utah
Judge Netting Mountain West excels at providing netting barriers
for any type of golf activity or facility.
We Specialize in Providing Golf Netting Anywhere on the Golf Course. Golf Netting Protects People and Property From Errant Golf Balls. Golf Course Netting Can Range From the Smallest Tee Divider Net to the Tallest Driving Range Netting.
Our Driving Range Nets Can Extend From the Tee Deck and Extend All the Way Down the Range Protecting All Sides From Errant Golf Balls. Driving Range Nets Serve as an Excellent Way to Retain Golf Balls. A Driving Range Netting System Can Be the Face of the Golf Course and Needs to Be Built to Reflect the Image of the Course. Not Only Does the Netting Prevent Golf Balls From Escaping, but It Can Improve the Appearance of the Golf Course if It Is Designed and Built Correctly.
Golf Courses Typically Have Homes or Business Lining the Golf Course and Need Fairway Netting Systems to Help Protect These Structures From Golf Ball Damage. Properly Designed and Installed Fairway Nets Will Help Protect Your Neighbors.
An Enclosed Driving Range, or Covered Driving Range Can Give the Added Protection From Errant Golf Balls. If Your Driving Range Needs This Added Level of Protection We Have the Experience in Building Multiple Covered Range Netting Systems.
All Indoor Golf Facilities Need Some Type of Golf Netting to Protect the Walls and Ceilings. We Can Provide Ceiling Netting to Protect the Lighting, Speakers, etc. We Can Provide Indoor Cage Nets for Practice Cages or Teaching Cages.
If Your Course Is Limited on Space and You Would Still Like to Offer Your Golfers With a Place to Practice Their Swing, You Can Install a Practice Range or Cage. These Practice Range Nets Can Offer an Open-Air Practice Facility That Allows Full-Swing Practice, With the Netting Protection to Keep the Balls In.
Many Golf Maintenance Areas Are in Danger of Getting Hit by Golf Balls. We Can Offer Many Different Netting Options to Protect Your Employees and Equipment in Your Maintenance Areas. These Golf Netting Systems Can Range From Vertical Nets to Overhead Nets.